Steeplechase barrier 5 m.IAAF certificate.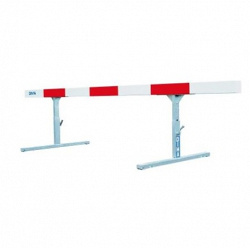 Article:

AVDM1077

Adjustable barrier height to 76 and 91 cm.

Compliance with: I.A.A.F certified n° E-99-0084.

Barrier is equipped with integrated wheels for easy movement. Secured double tightening system for height adjustment. 2 color painted laminated wooden beam 127x127 mm section in accordance with regulations. Strong, steady base. Made in EU.
Another sports equipment from category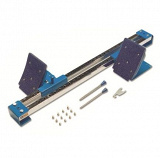 Physical Education Starting blocks
Article: AVDM1085
Colour: Grey, blue.
Fast and easy adjustment. Lightweight model with a double bar center rail for multiple adjustments. Blocks made of aluminium and has PVC pads.
Delivered with spikes and pins to hold the starting block on synthetic or cinder track. Made in EU.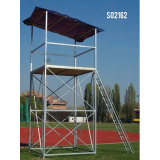 Photo finish stand
Article:AVSS1571
Hot galvanized steel structure. Wooden floor for operator thickness 5 cm. Complete with access stairs and protective PVC sheeting. Dismountable model. Made in EU.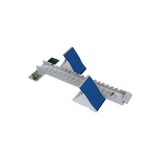 Competition starting blocks. IAAF certificate.
Article: AVDM1184
This model is equipped with extra wide pedals/blocks for easy start with more efficiency.
Wide center rail made from extruded aluminum with 18 possible adjustments. Pedals adjustable to 4 different angles. Comes with spikes for use on synthetic tracks. Made in EU.