Special Educational Club hurdle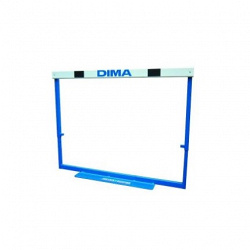 Article:

AVDM1075

Adjustable heights: 65 - 76 - 84 - 91 - 99 - 106 cm.

Colour: Blue, white.

Light with no L-shaped supports, this hurdle allows for lateral training without risk of sprain. Made in EU.
Another sports equipment from category
Baby hurdle set of 3
Article: AVDM1197
These baby hurdles are perfectly suitable for athletic's schools and track work.
Made of lacquered tubular steel with adjustable heights by flipping over the hurdle : 25—30—35—40—45—50—55 et 60cm.
Width: 60cm.
Hurdles board fixed with magnets for increased safety and less apprehension.
Made in EU.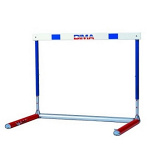 European Championship Aluminum Prestige hurdle. IAAF certificate.
Article: AVDM1068
Hurdle construction made from aluminium, PVC lath.
Adjustable heights: 76 — 84 — 91 — 99 — 106 cm.
Colour: Blue, red, grey
Compliance with: I.A.A.F certified n° E—99—0087.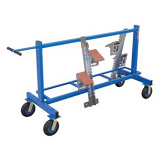 Starting Block Cart Elite
Article: AVNO0052
Powder—coated steel starting block rack with wheels.
Designed for 10 starting blocks.
Made in EU.