Special Educational Club hurdle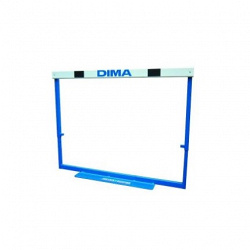 Article:

AVDM1075

Adjustable heights: 65 - 76 - 84 - 91 - 99 - 106 cm.

Colour: Blue, white.

Light with no L-shaped supports, this hurdle allows for lateral training without risk of sprain. Made in EU.
Another sports equipment from category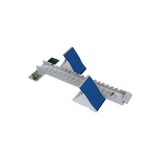 Competition starting blocks. IAAF certificate.
Article: AVDM1184
This model is equipped with extra wide pedals/blocks for easy start with more efficiency.
Wide center rail made from extruded aluminum with 18 possible adjustments. Pedals adjustable to 4 different angles. Comes with spikes for use on synthetic tracks. Made in EU.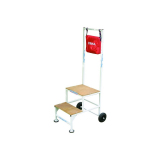 Steel starter's rostrum
Article: AVDM1186
Painted steel structure.
2 steps made from high quality CTBX wood with anti—slip protection.
Easy to move due to its rubber wheels.
Supplied with multi—purpose bag.
Made in EU.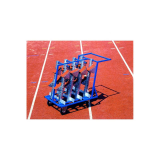 Compact starting blocks cart
Article: AVDM1185
Essential cart to carry and store 8 starting blocks.
Easy to use, nice design, very maneuvrable. Equipped with a handle for easy maneuvering.
Mounted on 4 100mm wheels (2 fixed wheels and 2 swiveling wheels). Made in EU.