Hurdle Alu-Matic. IAAF certificate.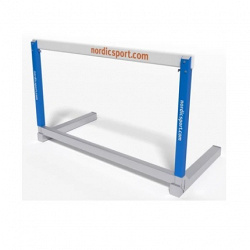 Article:

AVNO0053

Fully automatic aluminium hurdle. Adjustable heights from 762 mm to 1067 mm. Hurdle crossbar made out of plastic.

Adjustment of the height and base weights is done simultaneously with one single handgrip. Base-weights are made of steel with Teflon bearings. All protruding parts have been eliminated to prevent injuries and facilitate stacking and transportation. The ingeniously simple hurdle cart on which you can transport up to 8 hurdles at the same time, can be ordered as extra equipment. Made in EU.
Another sports equipment from category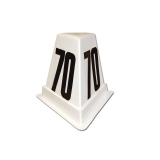 Distance marker
Article:AVSS1099
Pyramid suitable to mark section, numbered. Made of fibreglass. Made in EU.
Baby hurdle set of 3
Article: AVDM1197
These baby hurdles are perfectly suitable for athletic's schools and track work.
Made of lacquered tubular steel with adjustable heights by flipping over the hurdle : 25—30—35—40—45—50—55 et 60cm.
Width: 60cm.
Hurdles board fixed with magnets for increased safety and less apprehension.
Made in EU.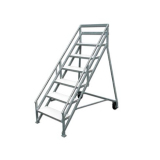 Judge stand
Article:AVSS1145
Six places, steel structure.