Aluminium Club hurdle
Article: AVDM1074
Hurdle construction made from aluminium, PVC lath.
Adjustable heights: 76 — 84 — 91 — 99 — 106 cm.
Colour: Blue, grey, white, red.
Leightweight, in oval extruded aluminium, without counterweights. Allows a technical work without apprehension. Prestigious finish for this unique hurdle. Made in EU.
Another sports equipment from category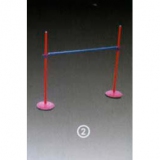 Training Hurdle
Article:training—hurdle
Made in: Germany
Model: RU 27025
Category: Athletics equipment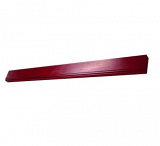 Foul board for competition take-off board
Article: AVDM1060
Dimensions: 1220 x 100 x 37 mm
Colour: Red
Compliance with: I.A.A.F certified
Additional: Red laquered for better visibility by the athlete. Designed to fit the ref. AVDM1239. Made in EU.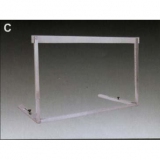 Hurdle Alu Competition I
Article:hurdle—alu—competition—i
Made in: Germany
Model: RU 26420
Category: Athletics equipment