Installation tray for school take-off board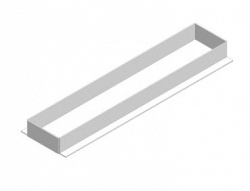 Article: AVDM1065
Material: Aluminum.
Dimensions: 123 x 22 x 10 cm.
Colour: White, grey.
Intended for installation of school take—off board art. AVDM1064.
Made in EU.
Installation tray for school take-off board
Another sports equipment from category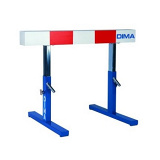 Mini steeplechase barrier
Article: AVDM1078
Adjustable barrier height to 76 and 91 cm.
Width 1,22 m.
Barrier is equipped with integrated wheels for easy movement.
Secured double tightening system for height adjustment.
2 color painted laminated wooden beam 127x127 mm section in accordance with regulations.
Strong, steady base.
Made in EU.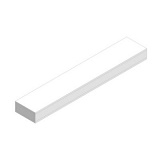 School take-off board
Article: AVDM1064
Dimensions: 122 x 22 x 10 cm.
Made from lacquered plywood.
Take—off board specially designed for schools.
Made in EU.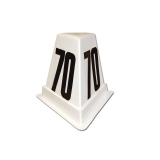 Distance marker
Article:AVSS1099
Pyramid suitable to mark section, numbered. Made of fibreglass. Made in EU.