ARGES photocells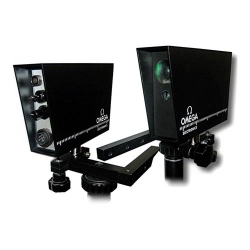 Article:

3459.930

Manufacturer: Swiss Timing (Switzerland)

Model: Arges photocells

Category: Part of refereeing and timing systems

Specifications: Used for cross country, athletic and other sports.

Battery type: 3xAA or UM-3

Typical battery life: ~ 4 h (transmitter), ~ 20 h (receiver)

Weight incl. batteries: 915 g

Dimensions: 188 x 57 x 95 mm

Fixing: UNC 1/4"

Protection: IP54

Working temperature: -30°C to 70°C

Storage temperature: -35°C to 85°C

Operating distance: max 200 m

Response time: < 1 ms

Power supply : integrated 12V/7Ah lead-acid battery

Battery autonomy : more than 1000 starts before recharge

General Description:

The Arges Photocell automatically detect any interruption and report accordingly to meet the international standards. The Arges allows simple constant monitoring of cell alignment by the LED indicator and an optical electronics system (viewmeter) which allow easy operations for use up to 200 metres between the transmitter and the receiver. The Arges has an internal battery; it can also be connected to an external battery or a DC power supply. The Swiss Timing photocell is the best guarantee to ensure optimal security of the results.

The Swiss company "Swiss Timing" offers scoring and timing systems for sports competitions. The single features and complete set for scoring depend strongly on the configuration sports arena in which they are installed and the level of sporting activities to be conducted. If you want to implement a scoring and timing system - please refer to our managers. They will help you decide on the appropriate equipment and will answer all your questions about options, costs, delivery dates, etc. of the system.
Another sports equipment from category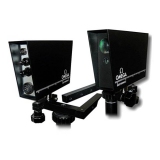 ARGES photocells
Article: 3459.930
Manufacturer: Swiss Timing (Switzerland)
Model: Arges photocells
Category: Part of refereeing and timing systems
Specifications: Used for cross country, athletic and other sports.
Battery type: 3xAA or UM—3
Typical battery life: ~ 4 h (transmitter), ~ 20 h (receiver)
Weight incl. batteries: 915 g
Dimensions: 188 x 57 x 95 mm
Fixing: UNC 1/4"
Protection: IP54
Working temperature: —30°C to 70°C
Storage temperature: —35°C to 85°C
Operating distance: max 200 m
Response time: < 1 ms
Power supply : integrated 12V/7Ah lead—acid battery
Battery autonomy : more than 1000 starts before recharge