Wind Gauge Macfinish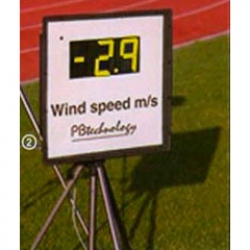 Article:

wind-gauge-macfinish

Made in: Germany

Model: RU 50320

Category: Refereeing and timing systems for athletics

Specifications:

Electronic wind gauge without moving parts according to IAAF regulations.

Necessary for international competitions (rule 163.11).

Displays average wind speed over 5, 10 or 13 seconds.

Complete with tripod and carrying case.
Another sports equipment from category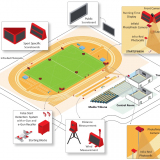 Scoring and Timing systems for Athletics - IAAF Approved
Article:STAT
Manufacturer: Swiss Timing (Switzerland)
Category: Scoring and Timing systems
Specifications:
— For running disciplines used: false start detection system AC3 with E—Gun, running time scoreboard GEMINI, photocell ARGES, high speed and light sensitivity photo finish camera MYRIA, 3—sided Lap counter with custom branding Bell and etc.
— For technical disciplines used: Concentration clock BOREAS or LISTO, Electronic distance measurement – EDM, MISTRAL scoreboard with integrated ultrasonic wind sensor, The OIN5 full—colour matrix scoreboard
Sertifcates: IAAF Approved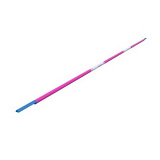 High jump Crossbar Anti-Roll 4 m. IAAF certificate.
Article: AVNO0043
4,5 m fiberglass crossbar with groundbreaking anti—rolling ends.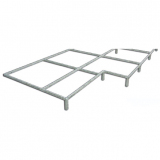 Support platform to raise the landing area
Article:AVSS1437
Galvanized steel structure complete with floor pads. Dimensions in accordance to landing area's dimensions. Price at square mt. Made in EU.