Wind Gauge Macfinish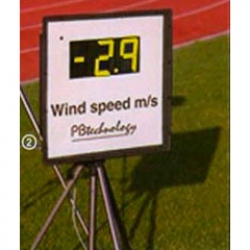 Article:

wind-gauge-macfinish

Made in: Germany

Model: RU 50320

Category: Refereeing and timing systems for athletics

Specifications:

Electronic wind gauge without moving parts according to IAAF regulations.

Necessary for international competitions (rule 163.11).

Displays average wind speed over 5, 10 or 13 seconds.

Complete with tripod and carrying case.
Another sports equipment from category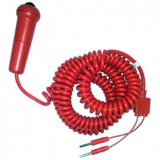 Button judge-timekeeper OIT5
Article: 3498.701
Manufacturer: Swiss Timing (Switzerland)
Model: OIT5
Category: part of refereeing and timing systems
Specifications:
— In the free position is open button;
— Connectors such as "banana"
— waterproof and handy with spiral cable 1,25м
— Protection IP67
Certifcates: FINA demand compliance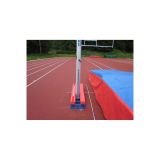 Standard pole-vault rail base pad
Article: AVDM1202
I.A.A.F. N° E—99—0077 certified.
Meets FFA (French Federation for Athletics) and I.A.A.F. specifications.
Compliant, these base pads have been specialy designed to fit our extended pole—vault rails (ref.AVDM1200).
Steel structure covered with compact foam encased in highly resistant PVC fabric.
Adjustable velcro measurement scale on top of the pad.
Made in EU.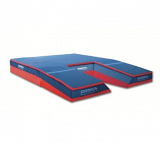 Meeting comfort plus single cover pole vault landing system.
Article: AVDM1006
Dimensions: 7.00 X 5.00 X 0.80 / 0.50 m
Colour: Red, blue
Level: F.F.A / I.A.A.F LEVEL 1
Compliance with: NF EN 12503—2 type 11 certified.
Made in EU.