Water Pit Cover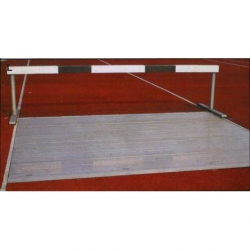 This equipment is no longer supplied. Please search through the catalog for analogues.
Article:

water-pit-cover-ru-26431

Made in: Germany

Model: RU 26431

Category: Athletics equipment

Specifications:

Made of aluminium.

On request with raised edges for filling with synthetic track material.

Can be adjusted both horizontal and vertical.

When ordering please specify exact dimensions of the water pit.