Timekeepers Stand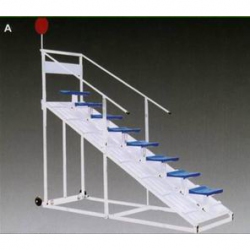 This equipment is no longer supplied. Please search through the catalog for analogues.
Article:

timekeepers-stand

Made in: Germany

Model: RU 56420

Category: Athletics equipment

Specifications:

Made of aluminium with 8 comfortable plastic seats.

Foldable. Needs little storage space.

Fitted with wheels for easy mobility. Comes with detachable signal board.

Timekeepers stands can also be delivered for more than 8 persons.
Another sports equipment from category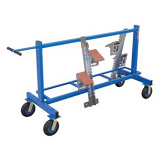 Starting Block Cart Elite
Article: AVNO0052
Powder—coated steel starting block rack with wheels.
Designed for 10 starting blocks.
Made in EU.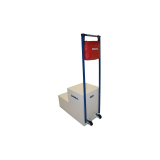 Wooden starter's rostrum
Article: AVDM1187
Painted steel structure. 2 wooden steps.
Easy to move due to its rubber wheels.
Supplied with multi—purpose bag.
Made in EU.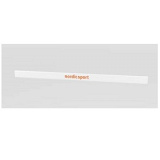 Hurdle Crossbar Alu-Matic
Article: AVNO0055
Hurdle crossbar of weatherproof plastic 120 cm. This is to be used on Alu Matic hurdles and old Alu Viking hurdles. Made in EU.