Judo SportsEdit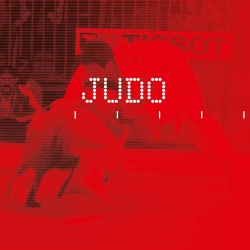 This equipment is no longer supplied. Please search through the catalog for analogues.
Article: judo—sportsedit
Manufacturer: Swiss Timing
Model: Judo SportsEdit
Category: Scoring and Timing Systems

The judo competition management system — Judo SportsEdit — is the result of many years of
intensive research and development. Judo SportsEdit complies with the international Judo
regulations and the current IJF rules.
Some basic features include:

- Indication of Judo-specific data such as tree number, draw number, date, weight category,
fighters data
- List feature (configurable lists, i.e. some of the content can be adapted in accordance with the
individual needs)
- Complete set of lists; available immediately after the contest is finished
- Numerous parameter settings available (list layout etc.)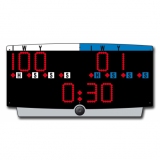 Scoreboard for Judo J-TOP
Article:scoreboard—for—judo—j—top
Made in: EU
Model: J—TOP
Category: Sports scoreboards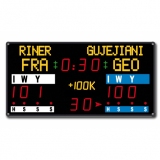 Scoreboard for Judo CJF
Article:scoreboard—for—judo—cjf
Made in: EU
Model: CJF
Category: Sports scoreboards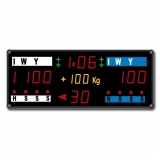 Scoreboard for Judo CJM
Article:scoreboard—for—judo—cjm
Made in: EU
Model: CJM
Category: Sports scoreboards