Hurdle Cart Alu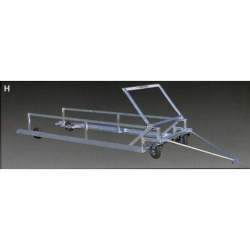 This equipment is no longer supplied. Please search through the catalog for analogues.
Article:

hurdle-cart-alu

Made in: Germany

Model: RU 26442

Category: Athletics equipment

Specifications:

Made of fully welded, reinforced aluminium profile.

Walk in design for loading and unloading from the rear. Equipped with heavy duty pneumatic tyres. Very easy to handle.

Takes 30-40 hurdles.

Other dimensions on request.