Hurdle Alu Competition I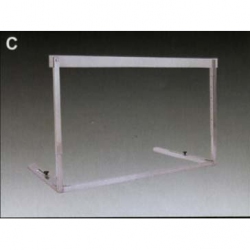 This equipment is no longer supplied. Please search through the catalog for analogues.
Article:

hurdle-alu-competition-i

Made in: Germany

Model: RU 26420

Category: Athletics equipment

Specifications:

Weatherproof and maintenance-free hurdle made of aluminium.

Base with integrated galvanized counter-weights.

Height adjustment through safety spring locks.

(can be delivered also as IAAF certified version).