Fitness Ball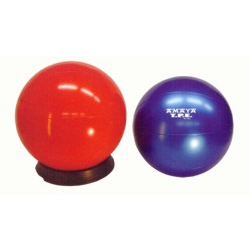 This equipment is no longer supplied. Please search through the catalog for analogues.
Article:

fitness-ball

Company: Amaya

Model: 510101

Category: Equipment for fitness

Technicals Features:

New Amaya Flexi TPE balls for aerobic, gymnic and medicinal therapy

New big balls for aeróbic and gymnic, made in new materials, lighter and more resistant. Improvement in performance qualities in comparison with original formulation. The bursting resistance under compression test made by the european standard INSTRON, machine states that the big balls support a weight superior a 1000 Kg. in average conditions.
Another sports equipment from category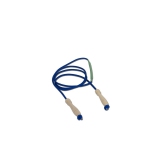 Skipping rope for rhythmic gymnastic
Article:AVSS1486
Made of cotton, with soft plastic thick centrepiece, length 280 cm. With wooden handles. Made in EU.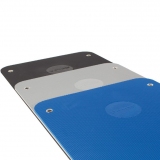 Mat EVA
Article: AVAF1245
Dimensions: 140 x 60 x 0,7 cm
Eyelets distance: 50 cm
Color: Gray or blue or black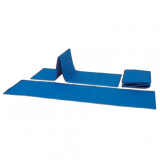 Folding mat
Polyethylene folding mat for fitness exercises, dimensions: 180x50x0.8 cm. Made in EU.