Competition carbon discuses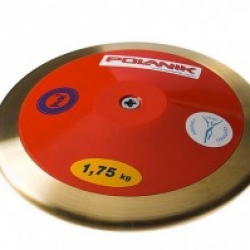 This equipment is no longer supplied. Please search through the catalog for analogues.
Company: Polanik
Model: CCD
Category: equipment for athletics

Technical Features:
CCD — 1,00 Kg
CCD — 1,50 Kg
CCD — 1,60 Kg
CCD — 1,75 Kg
CCD — 2,00 Kg
designed for high level competitions, brass rim with special steel core (patent pending construction), the highest possible rate of rim weight, very rigid composite sideplates yet light and thin, made from polyester epoxy resins, carbon fibre and fibreglass, absence of traditional central plate lets us concentrate more weight in rim and improve discus aerodynamics, discus for the most demanding throwers.