Competition brass hammers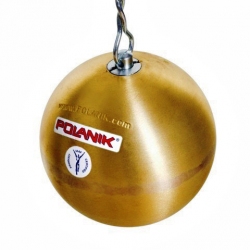 This equipment is no longer supplied. Please search through the catalog for analogues.
Company: Polanik
Model: PM
Category: equipment for athletics

Technical Features:
PM—3/95—M — 3 kg, diameter 95mm IAAF zertifiziert
PM—4/95—M — 4 kg, diameter 95mm IAAF zertifiziert
PM—5/100—M — 5 kg, diameter 100mm IAAF zertifiziert
PM—5,45/110—M — 5,45 kg, diameter 110mm
PM—6/105—M — 6 kg, diameter 105mm IAAF zertifiziert
PM—7,26/110—M — 7,26 kg, diameter 110mm IAAF zertifiziert
brass head, turned on whole surface, accurately situated centre of gravity, filled with special mixture of lead and fine shot, hammer swivel made of high quality hardened galvanized steel, polished and covered with petroleum jelly, with handle and wire.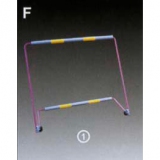 Practice Hurdle Zacharias
Made in: Germany
Model: RU 26600
Category: Athletics equipment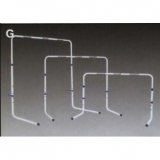 Practice Hurdle "return"
Made in: Germany
Model: RU 27020, 27021, 27022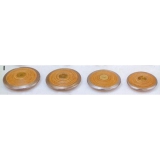 Discus Wood
Made in: Germany
Model: DI 40060
DI 40075
DI 40100
DI 40125
DI 40150
DI 40175
DI 40200
Category: Athletics equipment