Competition aluminium starting block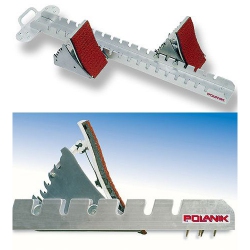 This equipment is no longer supplied. Please search through the catalog for analogues.
Company: Polanik
Model: PBS—02
Category: equipment for athletics

Technical Features:
competition aluminium, IAAF certificate
super competition aluminium, IAAF certificate no. E-99-0155, designed for high-level competitions for synthetic track, very light and durable pressed aluminium profiles, ergonomic shape of supports, synthetic track lining specially shaped for better sticking to track, wide range of support inclinations (5 positions) and their reciprocal locations (15 positions), small weight 5,4 kg, fitted with comfortable handle, inclined block spikes for better anchoring in the track.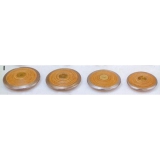 Discus Wood
Made in: Germany
Model: DI 40060
DI 40075
DI 40100
DI 40125
DI 40150
DI 40175
DI 40200
Category: Athletics equipment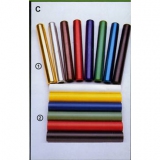 Relay Baton
Made in: Germany
Model: RU 11409
RU 11408
Category: Athletics equipment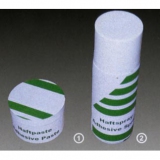 Adhesive Paste and Spray
Made in: Germany
Model: PV 99601
PV 99600
Category: Athletics equipment