Compact beam for schools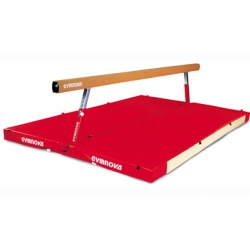 This equipment is no longer supplied. Please search through the catalog for analogues.
Company: Gymnova
Model: 3612
Category: Gymnastics equipment

Technicals Features:
For those who have to set up and clear away their equipment at every practice session.
Set with beam + integrated foldable mat, for easy installation and storage.
Unit consists of beam with standard legs Ref. 3611+ pair of transport trolleys Ref. 3695 + mat Ref. 7086.
Custom mat features : 21 kg density polyurethane foam, class M2 fire rating, and a leather style PVC cover. Overall dimensions : 4.60 x 3 x 0.20 m (Lxwxdepth). Velcro at both ends for attaching additional mats if required, handles for holding upright (for transporting). Cut-outs allow it to mould to the shape of the apparatus feet in order to create a perfectly flat surface.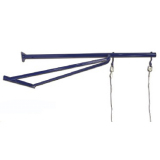 Rings support, wall mounted, fixed height
Made in: EU
Model: S00008
Category: Main gymnastics equipment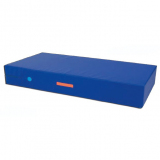 Landing mat, soft 200x300x40 cm
Made in: EU
Model: S00644
Category: Gym inventory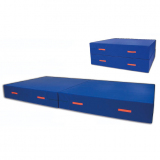 Landing mat Book closing, 400x200x20 cm becoming 200x200x40 cm, slip-proof bottom side
Made in: EU
Model: S00670
Category: Gym inventory