Club high jump landing area - multicube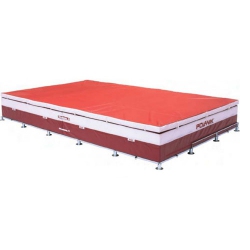 This equipment is no longer supplied. Please search through the catalog for analogues.
Company: Polanik
Model: W—536, W—636
Category: equipment for athletics

Technical Features:
W—536 — 5 x 3 x 0,6 m
W—636 — 6 x 3 x 0,6 m
club, constituted by several segments, spike resistant mesh fabric covers the upper surface of the top pad, each segment is equipped with: PVC covering made of polyester with two vinyl layers , 3-layer high quality PUR foam internal construction, handles made of very strong jacquard webbing, sturdy envelope stitching, stainless steel hooks and D-rings fastening the top pad to the landing area, jacquard webbing belts with metal self-locking buckles for linking the segments, durable envelope stitching.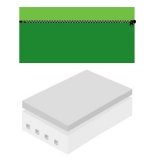 High jump competition landing mats SpikeFlex-team - IAAF approved
Made in: EU
Model: SpikeFlex—team
Category: Main athletics equipment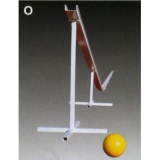 Shot Channel 15m
Made in: Germany
Model: SH 40858
Category: Athletics equipment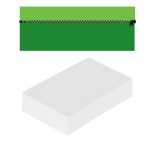 High jump school landing mats SpikeFlex-school
Made in: EU
Model: SpikeFlex—school
Category: Main athletics equipment