Cart for modular grid platform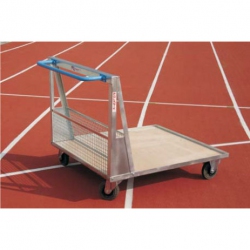 This equipment is no longer supplied. Please search through the catalog for analogues.
Company: Polanik
Model: WSZG—30
Category: equipment for athletics

Technical Features:
capacity 30 elements, durable galvanized steel construction, big load up to 400 kg, comfortable handle, universal platform 100 cm x 92,5 cm, wire netting container for linking feet.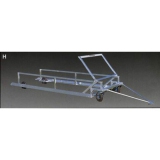 Hurdle Cart Alu
Made in: Germany
Model: RU 26442
Category: Athletics equipment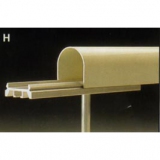 Track Curbing
Made in: Germany
Model: RU 00100
Category: Athletics equipment