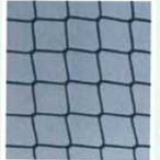 Article:

AVHU1000

Made in EU

The net is designed to protect the walls / windows of the sports hall from being hit by a ball.

Technical details:

- The grid is made by a nodeless technology.

- The thickness of the thread is 3 mm.

- Material: high strength polypropylene.

- Cell dimensions: 45x45 mm.

- Colors: white, blue, yellow, black, red, green.

- the shape of the cell is quadrangular.
Add to your inquiry to the project manager