Body Protector COMPETITION REVERSIBLE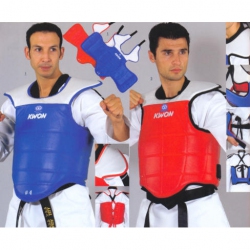 This equipment is no longer supplied. Please search through the catalog for analogues.
Made in: Germany
Model: 4000400
Category: equipment for martial arts

Technicals Features:
anufactured according to WTF Design. With shoulder protection and improved shock absorption. KWON typical high performance fit with the popular KWON hook and loop closing system. Easy to put on and off.
Reversible. Officially WTF rec.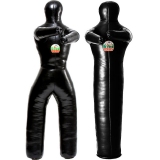 Martial Arts Training Dummy fit
Made in: EU
Model: fit
Category: Equipment for martial arts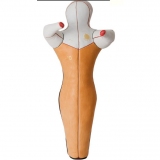 Martial Arts Training Dummy pro
Made in: EU
Model: pro
Category: Equipment for martial arts

Martial Arts Training Dummy team The Bone
Made in: EU
Model: team The Bone
Category: Equipment for martial arts