Bicycle ergometer E30R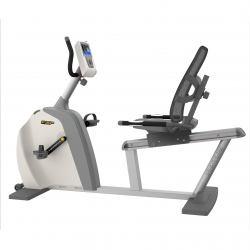 This equipment is no longer supplied. Please search through the catalog for analogues.
Article: bicycle—ergometer—e30r
[article—2:]bicycle—ergometer—e30r\n
article: bicycle—ergometer—e30r
Made in: Finland
Model: Е30R
Category: cardio

Specifications:
An ergonomically designed recumbent bicycle for training in optimum comfort.
Equipped with the user—friendly Tunturi monitor with many options and functions.
— Very comfortable and easy instep.
— Simple to operate and easy to read display.
— Easily adjustable seating posture and comfortable backrest.
Technical details
Brake
Permanent magnet, servo adjustment
Transmission ratio
1:7
Rotating mass
12 kg / 26 lbs
Power output
250 W / 60 rpm
Power supply
Mains current
Transformer
9 V / 0.5 A
Width
70 cm / 28 inches
Lenght
171 cm / 67 inches
Height
117 cm / 46 inches
Total product weight
57 kg / 125 lbs
Maximum user weight
135 kg / 300 lbs
Ergometer
EN-957 Class
HA
Operating environment
Home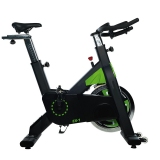 Indoor cycle professional EX1 for fitness centers
Article:indoor—cycle—professional—ex1—for—fitness—centers
Made in: EU
Model: EX1
Category: Cardio fitness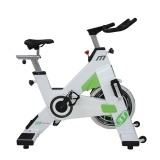 Indoor cycle professional Monster for fitness centers
Article:indoor—cycle—professional—monster—for—fitness—centers
Made in: EU
Model: Monster
Category: Cardio fitness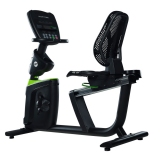 Bike Horizontal Bike EVOR2 for fitness centers
Article:bike—horizontal—bike—evor2—for—fitness—centers
Made in: EU
Model: EVOR2
Category: Cardio fitness