Beginner's soft springboard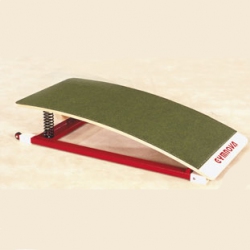 This equipment is no longer supplied. Please search through the catalog for analogues.
Company: Gymnova
Model: 5042
Category: Gymnastics equipment

Technicals Features:
Soft initiation springboard.
Height : 23 cm. Weight : 22 kg. Provided with 2 soft springs. Recommended for beginners and schools.
Transport wheels, anti—slip feet, coil springs, standard 120 x 60 cm size boards in curved plywood.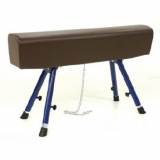 Vaulting horse, covered with natural leather, adjustable height
Made in: EU
Model: S00102
Category: Main gymnastics equipment

Mats for Schools Gym Fall Protection
Made in: EU
Model: Fall Protection
Category: Equipment for gymnastics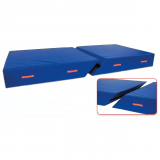 Landing mat Manoni type, 400x200x45 cm, slip-proof bottom side
Made in: EU
Model: S00658
Category: Gym inventory