Beam with adjustable elasticity base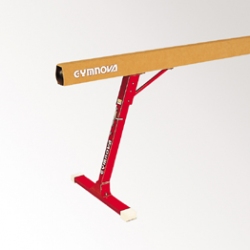 This equipment is no longer supplied. Please search through the catalog for analogues.
Company: Gymnova
Model: 3620
Category: Gymnastics equipment

Technicals Features:
Beam body identical to Ref. 3610. Adjustable elasticity legs with 5 elasticity settings.
Can be locked at FIG setting for use in competitions
Adaptable transport trolleys are optional (Ref. 3695 or 3697). Fixed height at 1.25 m.
The adjustment in elasticity allows :
— Reduction in micro—traumas due to intensive training through shock absorption of landings.
— The dynamism can be adapted according to the weight of the gymnast and the exercises to be performed.
— The possibility to lock one end to get a springboard effect for dismounts, a u beam extension can be added, for example Ref. 3664.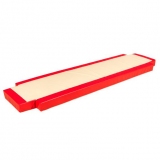 Central mat "London" for parallel bars - FIG approved
Made in: EU
Model: 1646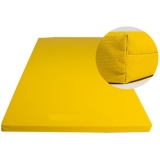 Mats for Schools Gym Exercises (with zipper) without additions
Made in: EU
Model: with zipper without additions
Category: Equipment for gymnastics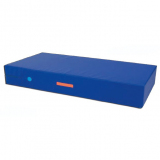 Landing mat, soft 200x100x40 cm, slip-proof bottom side
Made in: EU
Model: S00622
Category: Gym inventory