Leather heavy bag 120
Article: AVTT1014
Level: 3
Material: Thick genuine leather
Special pressed mixture
Dimensions: ? 33 cm
Height: 120cm
Colour: Black
Weight: 40 kg
Made in: EU
Another sports equipment from category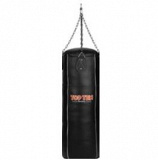 Leather heavy bag 120
Article: AVTT1014
Level: 3
Material: Thick genuine leather
Special pressed mixture
Dimensions: ? 33 cm
Height: 120cm
Colour: Black
Weight: 40 kg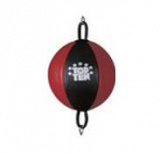 Double-End Ball
Article: AVTT1018
Level: 3
Double—End Ball, genuine leather covered, with two elastic ropes at the ends and reinforced hooks. Steel loops.
For speed and precision training on punch and kicks.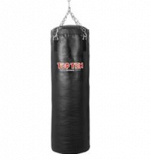 Heavy bag 150
Article: AVTT1010
Level: 3
Material: Special pressed mixture
Dimensions: ? 33 cm
Height: 150 cm
Colour: Black + yellow
Weight: 50 kg
Additional: Steel chains included.