Double weight rack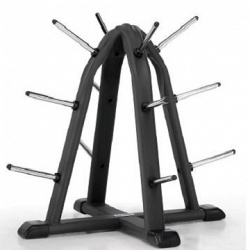 Article:

AVTJ3053

Lenght. 1049 mm.

Width . 1049 mm.

Height: 946 mm.

Weight: 30 Kg.

Main frame: Steel tube of 120x50x2 mm OVAL 100x50x2 mm.

Security: Machines manufactured under UNE-EN 957.1 and957.2
Bring 6 bars (chrome) for the placement of 28 mm diameterdiscs.
Painting: Metal parts undergo degreasing and phosphating tunnel then passes through an electrostatic spray booth and painted with polyester powder paint. Passed through an oven for curing the paint at 220 degrees.
Made in EU.
Another sports equipment from category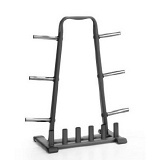 Bar and disk rack
Article: AVTJ3055
Lenght . 1048 mm.
Width. 743 mm.
Height: 947 mm.
Weigth: 26 Kg.
Main frame: Steel tube of OVAL of 120x50x2 mm and 100x50x2 mm.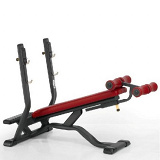 Decline Press Bench
Article: AVTJ3040
Length: 1930 mm.
Wide. 930 mm.
Height: 1200 mm.
Weight: 59 kg
Main Frame: Steel OVAL 120x50x2 mm 100x50x2 mm.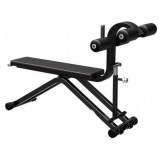 Abdominal bench
Article:AVSA1050
Material: 3 mm reinforced steel
Dimensions: 156x58x102 cm
Color: Black
Weight: 62 Kg.
Purpose: training