Inclined press bench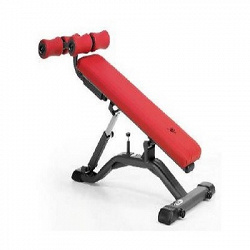 Article:

AVTJ3001

Length: 1600 mm.

Width: 735 mm.

Height: 520 mm.

Weight: 32 Kg.

Main frame: OVAL steel tube of 120x50x2 mm and 100x50x2 mm.

Seats and backrests: Made with high density foam rubber (150) with a thickness of 4 cm. and upholstered with flame retardant and antibacterial skay. Completely anatomical to present at all times a good position of the user avoiding injuries and optimizing the execution of the exercise.
Backrest: Anatomical, adjustable.
Transport wheels.
Chromed adjustments.
Painting: The metal parts pass through the degreasing and phosphating tunnel, then pass through an electrostatic paint booth and painted with polyester powder paint. It goes through an oven for the polymerization of the paint at 220°. Made in EU.
Another sports equipment from category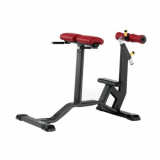 Hyperextensions
Article: AVTJ3077
Length: 1487 mm.
Width: 733 mm.
Height: 1011 mm.
Weight: 32 kg.
Main frame: steel tube OVAL 100x50x2 120x50x2 mm and mm.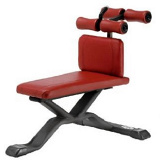 Abdominal Crunch Bench
Article: AVTJ3050
Length: 1380 mm.
Width: 733 mm.
Height: 942 mm.
Weight: 45 kg
Main frame: Steel tube of 120x50x2 mm OVAL 100x50x2 mm.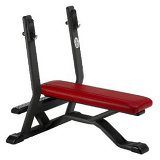 Press Bench
Article: AVTJ3038
Largo. 1317 mm.
Wide. 930 mm.
Alto. 1208 mm.
Weight: 48 kg
Main Frame: Steel OVAL 120x50x2 mm 100x50x2 mm.