Equipment locker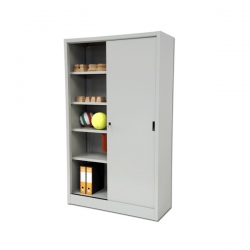 Article:

AVSS1543

Made from varnished sheet steel with 4 shelves inside and sliding doors, dimensions 120x45x200 cm. Key type closure. Made in EU.
Another sports equipment from category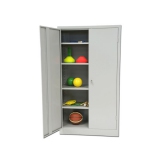 Equipment locker
Article:AVSS1032
Made of sheet metal varnished with epoxide dust, with 4 adjustable internal shelves, 2 outward opening doors. Dimensions: 100x45x200 cm. Made in EU.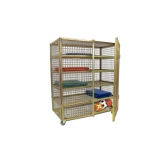 Equipment locker/trolley
Article:AVSS1034
2 doors. Complete with 4 shelves, with iron netting walls. Dimensions: 150x75x165 cm. Made in EU.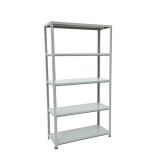 Shelter
Article:AVSS1512
Made of steel, with 5 shelves, dimensions 100x40x200 cm. Easy to be assembled. Made in EU.