Electronic substitute indicator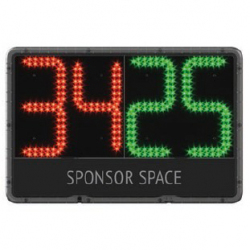 Article:

AVSS1423

Electronic substitute indicator with 4 digits (2+2 of different colours), single face. Made in EU.
Another sports equipment from category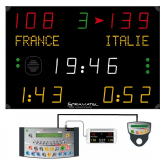 Multisport scoreboard 452 MD 7100
Article:AVSR1039
Dimensions: 1500 x 1000 x 90 mm
Weight: 31 Kg
Digit height: 20 and 16 cm
Distance of readability: 90 m
Angle of readability: 160°
Display: LEDs (SMD)
Programmable team names or moving messages display for 1000 characters
FIBA approved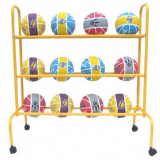 Ball rack
Article:AVSS1556
Varnished steel wheelaway ball rack. Made in EU.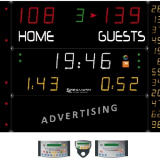 Multisport scoreboard 452 MF 7020-2
Article:AVSR1006
Dimensions: 4400 x 2500 x 90 mm
Weight : 176 Kg
Digit height : 25 and 30 cm
Distance of readability : 160 m
Angle of readability : 160°
Display : LEDs (SMD)
FIBA approved