Roof mounted basketball backstop Top. FIBA certificate.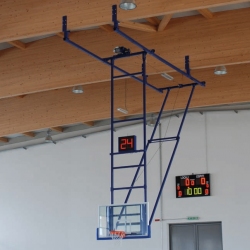 Article: AVSS1193
Forward or backward up folding, motorized.
Customized construction.Equipped with safety tempered glass backboard, thickness 12 mm with protective film, mounted onto varnished steel frame equipped with polyurethane protective pad. Varnished steel reclining ring and cotton net. FIBA approved for 2nd and 3rd level competitions. Made in EU.
Another sports equipment from category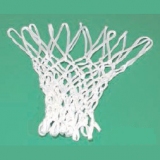 Basketball net, nylon cord
Article:basketball—net—nylon—cord
Made in: EU
Model: S04240
Category: Equipment for basketball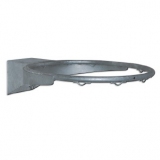 Basketball ring, standard - for outdoor use
Article:basketball—ring—standard———for—outdoor—use
Made in: EU
Model: S04238
Category: Equipment for basketball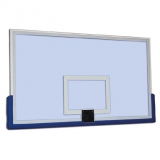 Basketball backboard, safety tempered glass
Article:basketball—backboard—safety—tempered—glass—1
Made in: EU
Model: S04210
Category: Equipment for basketball