Magnetic bike indoor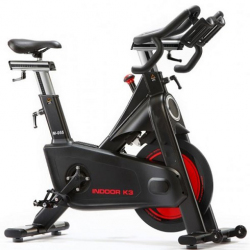 Article:

AVSA1069

Material: steel, plastic, aluminum

Weight: 57 kg.

Color: Black, grey, red

Maximum user weight: 130 kg.

Purpose: training

Additional:
- Reinforced oval tube chassis.
- Black color paint with anti oxidation protection.
- Magnetic brake system with emergency stop function.
- 20 kg flywheel.
- Handlebars and seat with aluminum micro adjustment both
horizontally and vertically and with position indicators.
- 3 positions multi-grip handlebar with double bottle holder.
- Bottom bracket and flywheel shaft of 20 mm steel Cr-Mo with
hardening heat treatment. SKF 6004 bearings.
- Ultra resistant cranks.
- Double function pedals with ultra resistant steel shafts (Cr-
Mo).
- Stainless steel screws.
- Hutchinson belt drive.
- Special high comfort indoor cycling seat.
- Double protector in rear leg for stretching exercises
- Front wheels for transport.
- Adjustable stabilizers.
- OPTIONAL: Wireless retro illuminated console with indicators
of pulse, speed, RPM, time, calories and distance.
- Pulse transmission belt not included.
- Made in EU.
Another sports equipment from category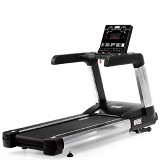 Treadmill
Article: AVTJ3067
Set up dimentions: 220 cm large ? 101 cm wide ? 160 cm heigh.
Running Surface: 152 cm wide ? 56 cm large.
Power Requirements: 220 V (50 hz).
Net Weight: 274 kg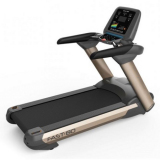 Treadmill fast 30
Article:AVSA1075
Material: steel, plastic, aluminum
Dimensions: 219 x 96 x 158 cm
Color: Black, bege
Maximum user weight: 180 kg.
Purpose: training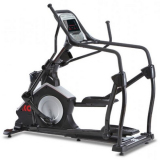 Climber kor
Article:AVSA1073
Material: steel, plastic, aluminum
Dimensions: 196x86x168 cm
Color: Black, bege
Maximum user weight: 180 kg.
Purpose: training