Multifunctional bench
Article:

AVSA1051

Material: 3 mm reinforced steel

Purpose: training

Dimensions: 151x60x124 cm

Color: Black

Additional:
- Upholstery Silvertex antibacterial protection, waterproof, easy to clean, fireproof and insensible to UV M2 level 7.
- Backrest adjustable from 45 to 90 ° allowing all levels of incline.
- Height adjustable bar rack that can be displaced longitudinally to suit the position of the backrest according to its inclination.
- Bar rack with built-in safety device.
- Polyurethane footrests.
- Made in EU.
Another sports equipment from category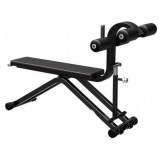 Abdominal bench
Article:AVSA1050
Material: 3 mm reinforced steel
Dimensions: 156x58x102 cm
Color: Black
Weight: 62 Kg.
Purpose: training
Hyperextension
Article: AVTJ3048
Length: 1351 mm.
Width: 733 mm.
Height: 910 mm.
Weight: 28 Kg
Main frame: Steel tube of 120x50x2 mm OVAL 100x50x2 mm.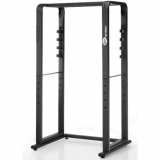 Power rack
Article: AVTJ3081
Length: 1080 mm.
Width: 1150 mm.
Height: 2110 mm.
Weight: 77 kg.
Main frame: steel tube OVAL 100x50x2 120x50x2 mm and mm.