Treadmill AVRN1003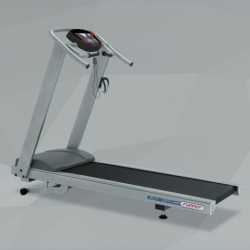 Article:

AVRN1003

Made in: EU

Category: Cardio fitness

Technicals Features:

Dimensions:

Height: 142 cm

Width: 70 cm

Length: 188 cm

Weight: 145 kg

Walking surface: 140 x 48 cm

Motor power (max peak) 5 HP

User's max weight 150 kgs

Technical specifications:
- 10.1" touch screen monitor resistive;
- PC iMX6 DL 1GB, Micro SD 8GB, OS Linux;
- USB output;
- Wifi
- RS232 output (Trackmaster protocol);
- Speed Max 20 km/h;
- Speed Min 0.1 km/h;
- Speed Increment 0.1 km/h;
- Inclination Max 22%;
- Inclination Min 0%; - Certificate of conformity to EC Rules.
Standard accessories:
- Wheels for movement;
- Chest belt for cardio rate recording;
- Bottle holder.
Another sports equipment from category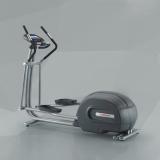 JOGGING AVRN1009
Article:AVRN1009
Made in: EU
Category: Cardio fitness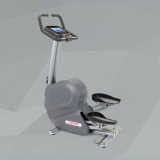 STEP AVRN1013
Article:AVRN1013
Made in: EU
Category: Cardio fitness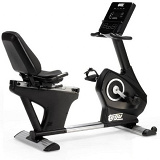 Recumbert bike
Article: AVTJ3069
Dimensions: 171 cm large x 68 cm wide x 139 cm height.
Power Requirements: Self powered.
Net Weight: 79 kg.