Shot Put Cage Indoor. IAAF certificate.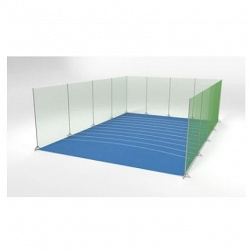 Article: AVNO0097
Height: 4.1 meter
Size: 14.5x9.6 meters
In size up to IAAF regulations.
Shot put safety cage made of modular strong aluminum construction. Net included, mats not included. Made in EU.
Another sports equipment from category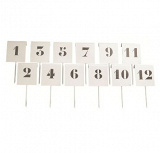 Short throwing distance field markers set of 12
Article: AVDM1178
Steel markers (small model) numbered from 1 to 12.
Made in EU.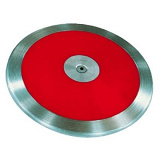 IAAF discus
Article: AVDM1149
Level: 2

Weight: 0,6 kg.

Color: Red.
Discus having 75% of its weight concentrated in its steel rim.
High resistant ABS sideplate. Made in EU.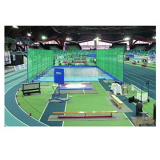 Shot put throwing landing system
Article: AVDM1112
[Dimensions of 1 mat:] 1.48x0.98x0,1 m.
Density: 140kg/sqm.
Non—bouncy agglomerated molded memory foam.