Hurdle Crossbar Alu-Matic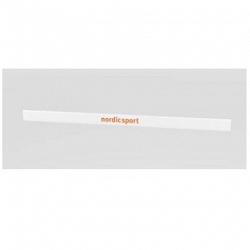 Article:

AVNO0055

Hurdle crossbar of weatherproof plastic 120 cm. This is to be used on Alu Matic hurdles and old Alu Viking hurdles. Made in EU.
Another sports equipment from category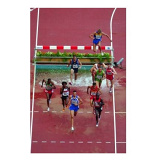 Steeplechase water jump barrier with surface mount. IAAF certificate.
Article: AVDM1079
Material: Wood.
Adjustable height to 76 and 91 cm.
Colour: Red, white
Compliance with: I.A.A.F certified n° E—99—0085.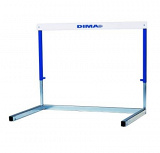 Electro-galvanized Club hurdle
Article: AVDM1073
Hurdle construction made from galvanized steel, PVC lath.
Adjustable heights: 65 — 76 — 84 — 91 — 99 — 106 cm.
Colour: Blue, grey, white.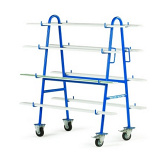 Foul board cart
Article: AVDM1066
Material: Steel.
Colour: Blue, grey.
This foul board cart allows to store 8 foul boards. Steel structure on wheels (2 fixed and 2 swiveling wheels). Made in EU.