Hurdle Crossbar Alu-Matic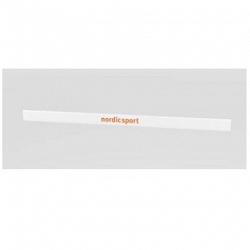 Article:

AVNO0055

Hurdle crossbar of weatherproof plastic 120 cm. This is to be used on Alu Matic hurdles and old Alu Viking hurdles. Made in EU.
Another sports equipment from category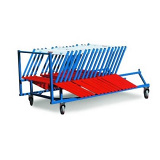 Hurdle cart for 30 hurdles
Article: AVDM1170
This hurdle cart is ideal to transport and store 30 hurdles (International, Club, etc.).
Universal model, very much appreciated by coaches and officials.
Made in EU.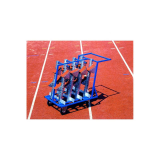 Compact starting blocks cart
Article: AVDM1185
Essential cart to carry and store 8 starting blocks.
Easy to use, nice design, very maneuvrable. Equipped with a handle for easy maneuvering.
Mounted on 4 100mm wheels (2 fixed wheels and 2 swiveling wheels). Made in EU.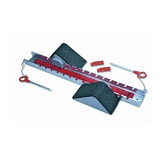 Schools Starting blocks
Article: AVDM1086
Colour: Grey, red, black.
Center rail with 14 adjustment options. Blocks made of aluminium and has rubber pads. Delivered with spikes and pins to hold the starting block on tracks. Made in EU.