Pole Vault Pit World Cup 4 Monocube. IAAF certificate.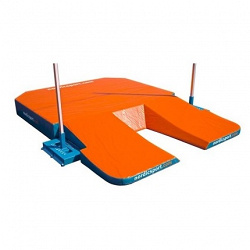 Article:

AVNO0039

Landing pit with one PVC cover, size 800x600x80 cm.

Build in antispike cover, no separate antispike cover. Sides are made of PVC, weather cover is excluded. Foam core elements with tunnels, PU foam 18 kg/m3. Made in EU.
Another sports equipment from category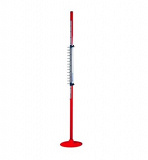 Multi-position high jump standards
Article: AVDM1046
Heights from 0.60 to 2.20 m.
Colour: Blue, red, white.
Allows the crossbar or elastic tape to be quickly positionned at various heights using 14 bar rest pins placed every 5 cm. Heavy base to avoid any risk of falling over. Made in EU.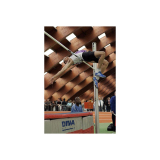 High jump crossbar
Article: AVDM1211
Length: 4 m.
High jump crossbar made from coiled fibreglass, solid, lightweight and fitted with semi—circular ends. Made in EU.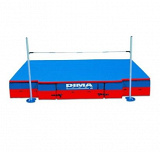 IAAF challenger modular high jump landing system. IAAF certificate.
Article: AVDM1042
Dimensions: 6.00 X 4.25 / 4.00 X 0.70 M
Colour: Blue, red
Level: F.F.A / I.A.A.F LEVEL 2
Compliance with: NF EN 12503—2 type 10 certified.