Pole Vault Pit World Cup 4 Monocube. IAAF certificate.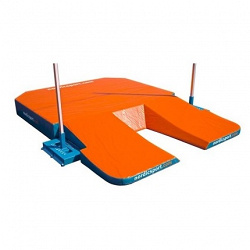 Article:

AVNO0039

Landing pit with one PVC cover, size 800x600x80 cm.

Build in antispike cover, no separate antispike cover. Sides are made of PVC, weather cover is excluded. Foam core elements with tunnels, PU foam 18 kg/m3. Made in EU.
Another sports equipment from category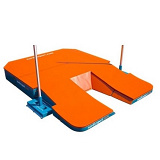 Pole Vault Pit World Cup 4. IAAF certificate.
Article: AVNO0038
Competition pit, IAAF certified. Protection pads for stands included. 800x600x80 cm.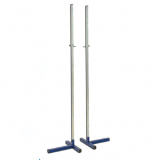 Pair of high jump stands
Article:AVSS1153
Сrossbar's height adjustment up to 200 cm.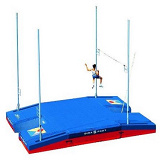 International double-front up & down modular pole vault landing system
Article: AVDM1022
Dimensions: 11.00 X 6.00 X 0.87 / 0.47 M
Distance between vault boxes: 7.00 m
Colour: Red, blue
Level: F.F.A / I.A.A.F LEVEL 2
Compliance with: NF EN 12503—2 type 11 certified.