Pole Vault Pit World Cup 4. IAAF certificate.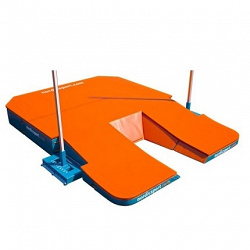 Article:

AVNO0038

Competition pit, IAAF certified. Protection pads for stands included. 800x600x80 cm.

All Pole Vault landing pits are delivered with a reversible spiked shoe protector. Spiked shoe netting Ferrari, for all spiked shoe protectors. Made in EU.
Another sports equipment from category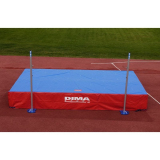 Weather cover for high jump landing system
Article: AVDM1221
In 1000 denier Tergal fabric. 4 stitchings Seam. System with hooks and straps in the corners closing the weather cover to the landing mat, and protecting against high wind.
Possibility of insertion of the draining dome, preventing from water stagnation on the landing mat (optional).
Made in EU.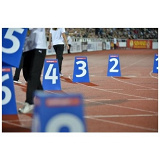 Lane Marker Elite Set 1-8
Article: AVNO0049
The cube weighing 2 kg each and is 63 cm high.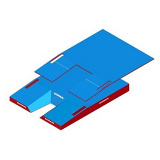 International comfort plus single cover pole vault landing system. IAAF certificate.
Article: AVDM1013
Dimensions: 8.00 X 6.00 X 0.80 / 0.40 m
Colour: Red, blue
Level: F.F.A / I.A.A.F LEVEL 2
Compliance with: I.A.A.F N° E—99—0076 certified. NF EN 12503—2 type 11 certified.