i-Swim
Article:

AVML1062

Made in: EU

Capacity 136 kg.

Weight: about 140 kg.

Dimensions: 64 x 124.5 x 151 cm (WxLxH).

The lift is CE approved.
It is equipped with a patented anti-tip and stabilization systems.
i-Swim combines modern design with a solid quality.
The ergonomically designed seat ensures comfortable users position.
Battery Datas: Approx. 50 cycles Voltage: 24 V 2 Batteries 2 x 18 amp
Battery Charger Included
Instruments (on handrail)
Battery Load Indicator
Up-Down Push Buttons
Emergency Stop Button
Another sports equipment from category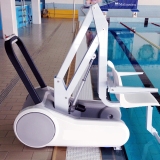 i-Swim
Article: AVML1062
Made in: EU
Capacity 136 kg.
Weight: about 140 kg.
Dimensions: 64 x 124.5 x 151 cm (WxLxH).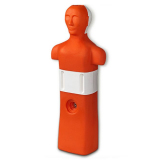 Life-saving Doll Dummy
Article: AVML1064
Made in: EU
Measurements:1000 x 520 x 210 mm.
Made of plastic, polyethylene.
Color: Orange with black markings.
Weight (including two weights inside the back): 8.5 kg.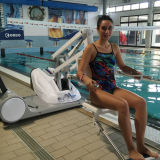 i-swim2
Article: AVML1063
Made in: EU
Material: Aluminum/Stainless Steel
Paint: Powder Coating
Information:
Maximum Weight: 136 kg
Weight of the machine: 300 kg