Post for backstroke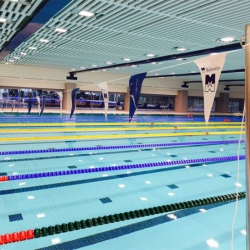 Article: AVML1053
Measurement: Ø 40 x 2 mm, Height 2100 mm.
Material: Stainless steel EN 1.4404.
Made in: EU
Stainless steel post for backstroke turn indicator/warning and false start ropes.
Manufactured with a welded on hook. Mounted on the pool deck with floor anchor 2010001 (inclination 4º, 8º level floor).
Another sports equipment from category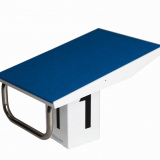 Starting Block Classic
Article: AVML1032
Material: Stainless steel 316 L, anti—slip cover
Height: 400 mm (or 350, 300), Top: 500x700 mm, Pool edge width: min. 300— 500 mm
Colour: Classic: Blue
Possible: Yellow, Green, Purple, Black, Tile red, Mild grey, Dark grey
Compliance with: Made according to FINA rules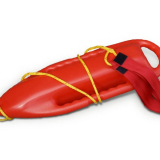 Torpedo Buoy
Article: AVML1090
Material: PE and Velcro strap around the can
Information:
Availabe in two sizes:
Medium: Length: 720 mm, Width: 260 mm, Weight: 1,9 kg
Large: Length: 850 mm, Width: 300 mm, Weight: 2,3 kg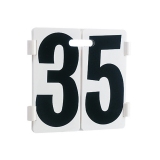 Lap display
Article: AVML1081
Lap Display Malmsten is used to indicate number of laps swam, numbered up to 69. Convenient handles and large, clear figures.
Material: Plastic, and with plastic highes. Measures: 31 cm high.