Finishing lines for Open Water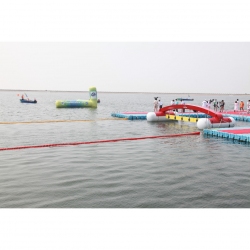 Article: AVML1052
Size: Ø 100 mm, length 50 m or any other length.
Wire: 4 mm stainless steel
Disks and floats: polyethylene
One line is red, the other is yellow. Alternative colors: white, green, blue, black and orange.
The dye has a minimum additive of 8000ppm UV stabilizer and antioxidant
Color fastness 8 for all colors.
Made in: EU
Finishing lines are made in order to allocate 50 final meters in open water competitions.
These lines are made of 100mm material and with snap hooks at each end.
Another sports equipment from category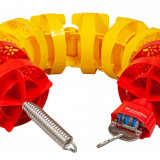 Gold PRO Racing Lane Line
Article:AVML1009
Material: latest industrial polyethylene reinforced with high color fastness and stainless steel cable with a diameter of 4 mm
Disc Diameter: 150mm
Length: 25 m. 50 m and more
Wave Energy Absorption: Over 90%
Color: Available in official FINA colors, or custom color combinations.
Color options: white, red, yellow, green, blue, black, orange and purple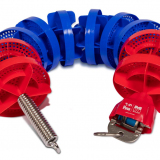 Gold Racing Lane Line
Article:AVML1005
Discs: Ø 150 mm (6")
Lengths: 25, 50m or made to measure.
Available in FINA official colors,
Original Malmsten Blue/White or custom color combinations.
Color Options: White, Red, Yellow, Green, Blue, Black, Orange and Purple
Official FINA Racing Lanes, in accordance with FINA regulation FR.2.6.1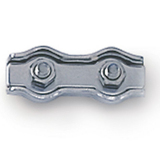 Wire lock lane line
Article: AVML1078
To be used with wire Ø 4 mm.
Stainless steel AISI 316.