Movable Platform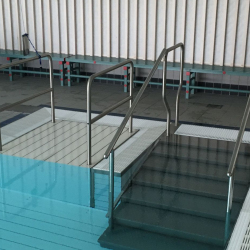 Article:

AVML1049

Made in: EU

Material: Stainless Steel/PVC

Dimensions: 1120x1310 mm

Information: Availabe option with remote control

The Malmsten Movable platform allows people with physical disabilities to be lowered into the water. With a remote control, persons in wheelchairs can maneuver the Movable Platform on their own.
For safety reasons, the platform moves to a max of 90 cm. It can be installed either in a niche or in a corner of the pool.
A telescopic wall provides a safety feature preventing people from swimming under the lifting platform.
Another sports equipment from category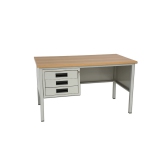 Desk
Article:AVSS1514
Varnished sheet steel structure with rubber floor pads and chipboard worktop. Key locking drawers. Dimensions 130x76x78 cm. With 3 drawers. Made in EU.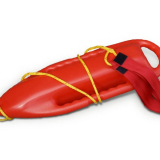 Torpedo Buoy
Article: AVML1090
Made in: EU
Material: PE and Velcro strap around the can
Information:
Availabe in two sizes:
Medium: Length: 720 mm, Width: 260 mm, Weight: 1,9 kg
Large: Length: 850 mm, Width: 300 mm, Weight: 2,3 kg
Foldable examination and massage couch
Article:AVSS1097
Plastified metal structure. Wooden panels padded with polyurethane and covered with synthetic material. Total dimensions 185x56x75 cm. Made in EU.