Starting Block Classic with Track Start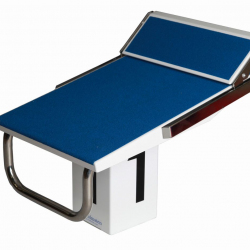 Article: AVML1033
Material: Stainless steel 316 L, anti—slip cover
Height is usually 400 mm. Alternatives can nevertheless be ordered; 350 or 300 mm.
The top measures 500x700mm.
Different size and color options available upon request.
The top is usually blue but can be ordered in alternative colors
Compliance with: Made according to FINA rules
Made in: EU
Starting Block Classic is our tradional model which suits a more narrow pool edge.
Suitable for elevated pool edge
Suitable for pool edge of 300-500mm.
Prepared for Track Start (sold separately)
Has an opening where electronic equipment may be placed which can be used during competition
Starting blocks are numbered 0-9; please confirm preferred number(s) when placing the order.
Another sports equipment from category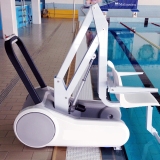 i-Swim
Article: AVML1062
Capacity 136 kg.
Weight: about 140 kg.
Dimensions: 64 x 124.5 x 151 cm (WxLxH).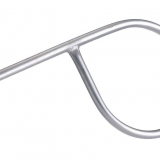 Reach pole
Article: AVML1015
Reach pole in aluminium, used for teaching swimming.
Available in two sizes: 2,5 and 4 m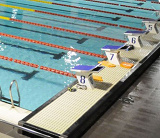 Open face platform for starting blocks
Article: AVIN1035
Level: 1
Made from stainless steel (316) frame and supports and with solid ABC—lattes with a good anti—slip surface.
Height: 300 mm
Width: 600—1000 mm