Starting Block Classic with Track Start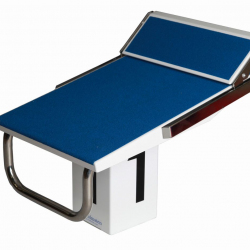 Article: AVML1033
Material: Stainless steel 316 L, anti—slip cover
Height is usually 400 mm. Alternatives can nevertheless be ordered; 350 or 300 mm.
The top measures 500x700mm.
Different size and color options available upon request.
The top is usually blue but can be ordered in alternative colors
Compliance with: Made according to FINA rules
Made in: EU
Starting Block Classic is our tradional model which suits a more narrow pool edge.
Suitable for elevated pool edge
Suitable for pool edge of 300-500mm.
Prepared for Track Start (sold separately)
Has an opening where electronic equipment may be placed which can be used during competition
Starting blocks are numbered 0-9; please confirm preferred number(s) when placing the order.
Another sports equipment from category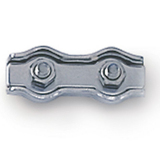 Wire lock lane line
Article: AVML1078
To be used with wire Ø 4 mm.
Stainless steel AISI 316.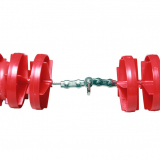 Connector Racing Lane Line
Article: AVML1073
Connector paired with pin.
Two bronze details joined/divided with a stainless steel pin.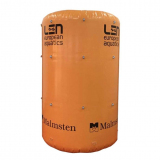 Swim Course Marker-Buoy, Large
Article: AVML1048
Dimensions when inflated:
Height 200 cm Diameter 130 cm
Made in strong plastic material. To be inflated.