Training Bag Standard 120 cm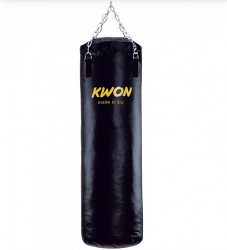 Article:

AVKW1002

Made in: EU

Material: Vinyl, foam insert.

All training bags are supplied with a stainless-steel, chrome-plated chain for hanging and Punching Bag Joint.

Colour: Black

Weight: Approx. 30 kg.

Dimensions: Approx. 120 cm long, 35 cm dia.
Another sports equipment from category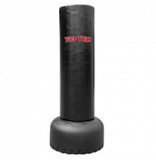 Freestanding Jumbo bag
Article: AVTT1017
Made in: EU
The punching bag is made of durable vinyl material and the base is plastic.
The base can be filled with sand or with water.
Dimensions
bag Ø 44 cm, height: 134 cm
base:Ø 60 cm, height: 37 cm
total height: 171 cm
Weight: empty — 17 kg, filled — 110 kg
Black color.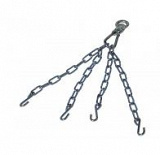 Bag Chain
Article: AVKW1015
Made in: EU
Complete length: Approx. 46 cm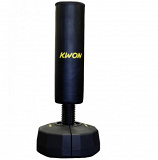 Water Bag XL
Article: AVKW1022
Made in: EU
Box dummy with long torso. Ideal for self defence, fitness boxing.
Dimensions:
Total height 180 cm, Container: Diameter ca. 80 cm
Top: Height 120 cm, diameter 38 cm, circumperference 120 cm
Weight: With 150 ltr. Wasser = 150 kg, with sand approx. 190 kg
Colour: Black