Basketball practice unit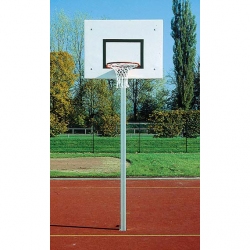 Article:

AVHS2028

Basket height 3050 mm.

This unit made of especially thick-walled special aluminium alloy 80 × 80 mm square profiles. Incl. back board mountings, glass-fibre back boards with baskets coloured orange, net coloured white, ground sockets – insertion depth 500 mm – with cover and special wedges. Glass-fibre back boards measuring 120 × 90 cm – absolutely weatherproof, scratch- and impact-resistant finish. Made in EU.
Another sports equipment from category
Mobile sports floor S20 - FIBA/ IHF certified
Article:AVSL1001
Made in: EU
Compliance with:FIBA/ IHF certified
Technical description:
Top layer: 3.6 mm parquet wear layer.
Wood species: oak and hard maple.
Varnish colors: upon request.
Middle layer: 15 mm special plywood in accordance with EN 13986 — EN 636—2S.
Interlocking: Patented ® aluminium interlocking system.
Bottom layer: 18 mm laminate composite foam
Total thickness: approx. 37 mm.
Module size: 2470 x 613 mm (1.51 m² per module)
Weight: approx. 24 kg per module / approx. 16 kg per m².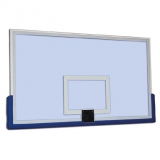 Basketball backboard
Article:AVSS1228
Dimensions: 1800x1050x12 mm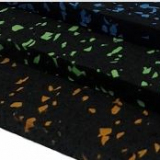 Rubber flooring series 4010, 4-8 mm
Article:AVBS1004
Made in: EU
Material: Reclaimed rubber, synthetic EPDM rubber, polyurethane.
Dimensions: Roll—width: 1,250 mm, Roll—lengths: 24 m Thickness: 4, 6 and 8 mm
Colour: black—gray, black—green, black—blue, black—red.