Soccer goals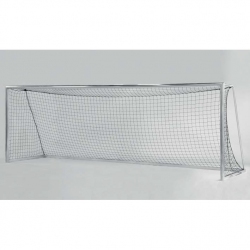 Article:

AVHS2020

Transportable, completely welded plus, dimensions: 7.32 × 2.44 m, goal depth 2 m.

Crossbar and uprights are of proven oval profiles 120/100 mm, ground tubes of special profile 80 × 80 mm with inserted groove for net holders, net hoop of special stable aluminium tubes 50 × 4 mm. Weldings are reinforced. Made in EU.
Another sports equipment from category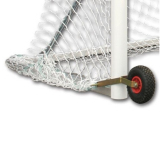 Pair of rubber inflatable wheels
Article:AVSS1262
On steel support useful for rolling away portable soccer goals. Made in EU.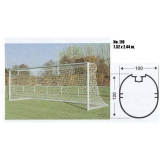 Soccer goals
Article:AVHS2018
Transportable, with aluminium cast corner joints, dimensions:7.32 × 2.44 m.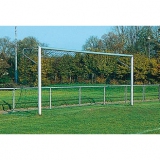 Junior soccer goals
Article:AVHS2005
Ground sockets installation, with welded mitres, dimensions:5×2 m.