Junior soccer goals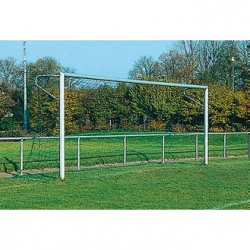 Article:

AVHS2005

Ground sockets installation, with welded mitres, dimensions:5×2 m.

Crossbar/uprights manufactured from matt silver anodised aluminium oval profile 120/100 mm, ground frame/net hoops of natural bright aluminium finish. The goals with decisive advantages: extremely stable and precise-fitting, aluminium cast corner joints, reinforced aluminium net hoops, quick and simple assembly and disassembly, safety system net holders, one hundred percent steady goal, location in ground sockets by use of special wedges. Comply with DFB and FIFA regulations. Made in EU.
Another sports equipment from category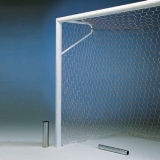 Standard soccer goals
Article:AVSS1243
Oval section 120×100 mm, ground sockets to be buried and curved net supports, crossbar in two sections. Made in EU.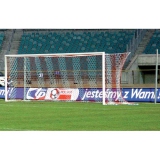 Soccer goals
Article:AVHS2024
For insertion into ground sockets, with aluminium cast corner joints, dimensions: 7.32 × 2.44 m.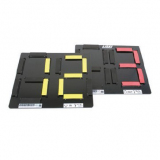 Manual player substitution double
Article:AVSS1422
Manual player substitution double
face board "IN" and "OUT", 2 digits". Made in EU.