Acrobatic track acroflex without adjustable elasticity - 6x2 m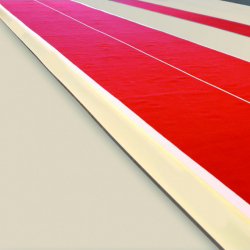 Article:

AVGY1215

Material: PVC cover, JERSEY cover, Foam

Dimensions:

Length: 6 m.

Width: 2 m.

Overall thickness: 23 cm.

Color: beige/red

Sprung floor sections without built-in adjustment mechanism. This track can be adjusted to suit all gymnasts' builds and all ability levels. Due to its design, it contributes to reducing strain injuries due to fatigue during repetitive exercises.
Another sports equipment from category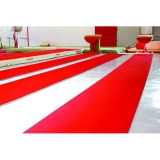 Training runway
Article:AVGY1059
Material: Carpet
Color: Red
Dimensions:
25 x 0.66 x 0.017 m (LxWxTh)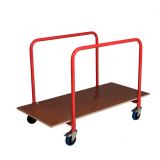 Transport trolley for exercise floor
Article:AVGY1013
Material: Metal / Wood
Color: red/brown
Dimensions: 153 x 95 x 100 cm
Made in: EU.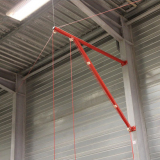 Wall mounted ring assembly
Article:AVGY1105
Material: Wood/Metal/Cloth
Color: beige/red
Dimensions:
Height: 2.8 m