Additional landing mat - FIG approved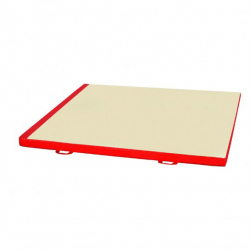 Article:

AVGY1143

Material: PVC cover, Foam

Color: beige/red

Dimensions:

200 x 200 x 10 cm (LxWxTh).

Compliance with: FIG

A top mat to be placed over the landing area to provide additional cushioning and safety for gymnasts. Phthalate free 1,000 denier "leather look" PVC cover. 1 hook-and-loop attachment strip. 4 carrying handles, non-slip base.
Another sports equipment from category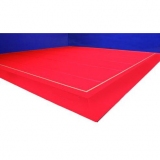 Exercise floor "roll-up tracks" only
Article:AVGY1008
Material: thick roll—up foam/'flame pattern'
Color: red
Dimensions: 14 x 14 m, Thickness : 4 cm.
Made in: EU.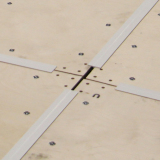 Sprung floor only for training exercise floor (13,05x13,05m) - 12.50x12.50m
Article:AVGY1006
Material: Wood Floor
Color: Wood
Dimensions: 12.50 x 12.50 m, Thickness : 10 cm.
Made in: EU.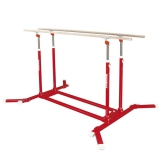 Competition parallel bars with reinforced frame - FIG approved
Article:AVGY1072
Material: Metal / Wood
Color: beige/red
Dimensions:
3.42 x 2.55 m.
Weight: 240 kg.
Compliance with: FIG