Custom landing mat for competition vaulting layout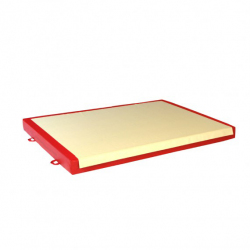 Article: AVGY1130
Material: Removeable PVC cover, Foam
Color: beige/red
Dimensions:
200 x 260 x 20 cm (LxWxTh).
Compliance with: FIG
Fitted with carrying handles and a hook-and-loop attachment system to avoid gaps. Class M2 fire rating 1,000 denier "leather look" phthalate free PVC cover, removable.
- Hook-and-loop bib down length
- With base cut-outs
Another sports equipment from category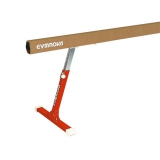 Standard legs competition beam - foam end caps
Article:AVGY1030
Material: Metal / Wood / Soft foam end caps.
Color: beige/red
Dimensions: Length: 5 m.
Top surface width: 10 cm.
Compliance with: FIG
Made in: EU.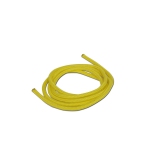 Skipping rope for rhythmic gymnastic
Article:AVSS1487
Coloured cotton skipping rope for rhythmic gymnastic, with leaded centre on the whole length, length 280 cm. Made in EU.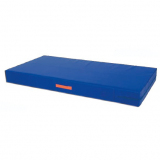 Landing mat
Article:AVSS1042
Filler made of foam, covered with pvc. Dimensions 200x100x30 cm, anti slipping base, density 16 kg/mc. Equipped with handles, zip and breather holes. Made in EU.