Custom landing mat for competition parallel bars layout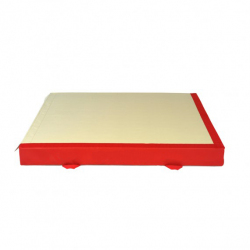 Article: AVGY1128
Material: Removeable PVC cover, Foam
Color: beige/red
Dimensions:
210 x 200 x 20 cm (LxWxTh).
Compliance with: FIG
Fitted with carrying handles and a hook-and-loop attachment system to avoid gaps. Class M2 fire rating 1,000 denier "leather look" phthalate free PVC cover, removable.
- Hook-and-loop bibs
- With base cut-outs
Another sports equipment from category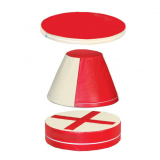 Foam "Mushroom" kit
Article:AVGY1096
Material: PVC, Foam
Color: beige/red
Dimensions:
20 cm / 52 cm / 20 cm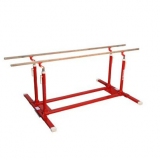 Training parallel bars with folding feet and transport trolleys
Article:AVGY1073
Material: Metal / Wood
Color: beige/red
Dimensions:
2.58 x 0.90 m
Weight: 150 kg.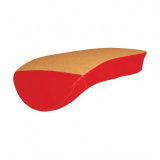 Vaulting table body only
Article:AVGY1053
Material: polyurethane foam / "leather—look" PVC cover
Color: beige/red